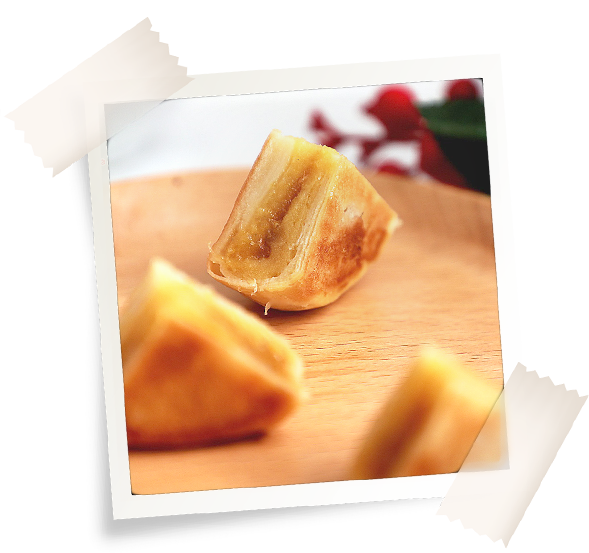 Our Pia cake is made from trusted, quality ingredients to give you a soft and yummy bite.

Inspired by traditional recipe, our range of Pia cakes is full of unique flavours.

Machine line is fully automatic and hygienic to produce high quality products.

See why many customers love our Pia Cake
I love any durian dessert but this one is one of my favourites.
I tried it at room temperature, cold out of the freezer, and oven baked, and serving it cold is my favourite.
Fragrant! Durian tickles your nose right when you open the package.
Tasty with a flavor not unlike a very marshmallowy popcorn ball.
""I've purchased these Pia cake three times and love them! Highly recommend them!